In a study published in Nature, which was led by Walter and Arthur, we ranked the Earth's mountain ranges by their importance as 'water towers' and find that the most important water towers on the planet are also among the most vulnerable.
For this study, we identified 78 water towers and determined their importance in terms of their water supply and the demands they need to sustain. Based on state-of-the-art datasets we derived a Water Tower Index (WTI) reflecting each water tower's importance. We also assessed each water tower to determine the vulnerability of the water resources, as well as the people and ecosystems that depend on them, based on projected future climate and socioeconomic changes, governance effectiveness, water stress, and potential for hydropolitical tension.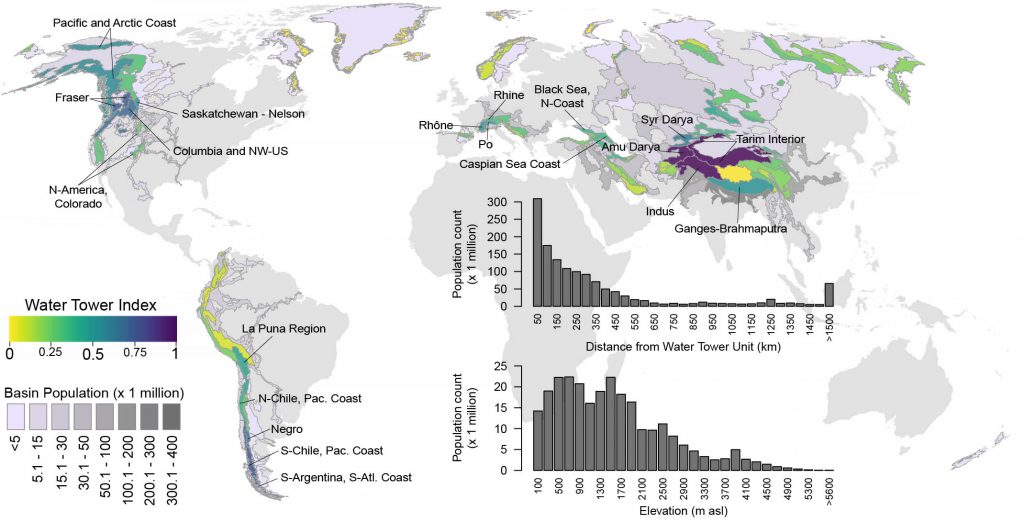 Globally, the most relied-upon mountain system is the Indus water tower in Asia, according to their research. The Indus water tower (Hindu Kush, Karakoram and Himalaya) covering portions of Afghanistan, China, India and Pakistan is also one of the most vulnerable. High-ranking water tower systems on other continents are the southern Andes, the Rocky Mountains and the European Alps.
We conclude that it is essential to develop international, mountain-specific conservation and climate change adaptation policies and strategies to safeguard both ecosystems and people downstream.
This research was supported by National Geographic and Rolex as part of their Perpetual Planet partnership. The Water Tower Index can be explored here in an interactive application created by National Geographic.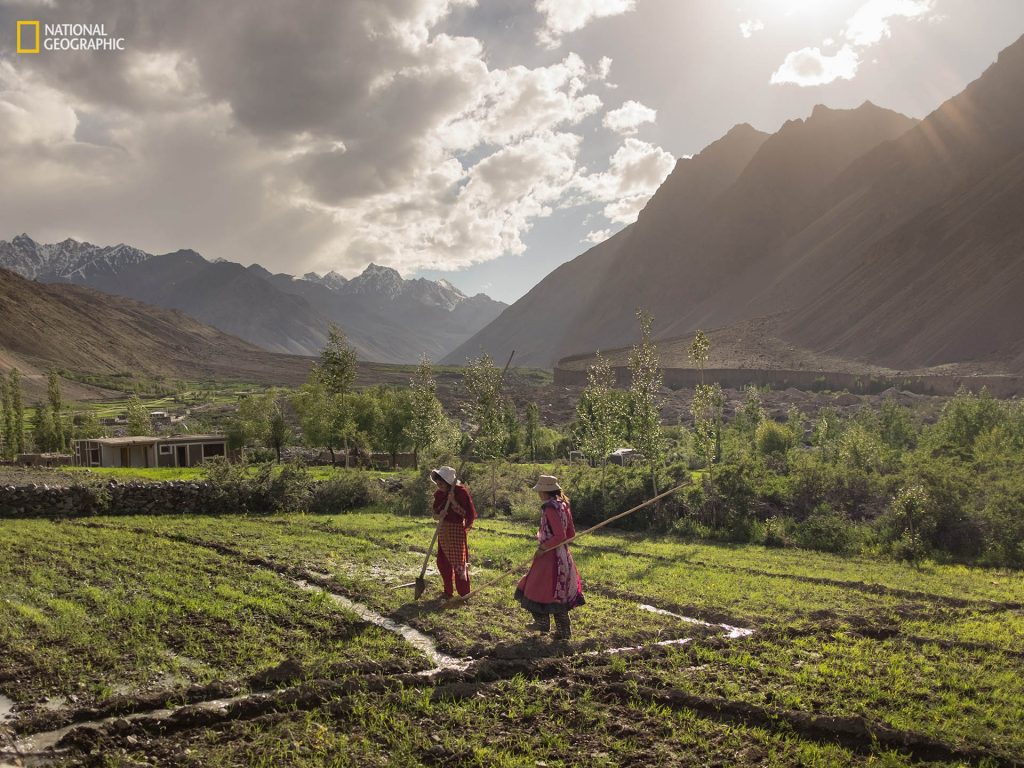 Other related media