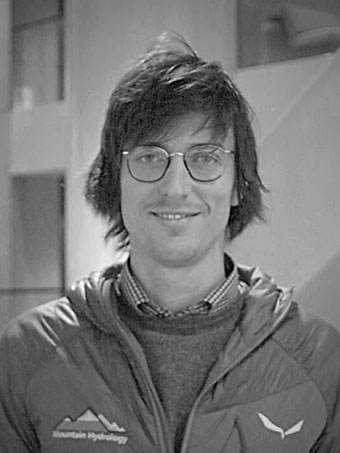 Jakob Steiner
PhD candidate
Jakob, originally from Tirol in Austria, did an MSc in Environmental Engineering at ETH Zurich (Switzerland), working on ice cliffs on debris covered glaciers in the Nepalese Himalayas. He also holds a degree in Classical Music from Innsbruck (Austria).
His PhD focuses on closing the water balance in mountainous catchments in High Mountain Asia, looking specifically at the contribution of glaciers to runoff. A lot of the time he therefore spends in the field in Nepal and Pakistan. He is also interested and involved in Research in mass movements in high altitudes (avalanches, landslides) and Greenland.
The occasional work in the field of Political Geography and non peer-reviewed publications are updated on his personal website.